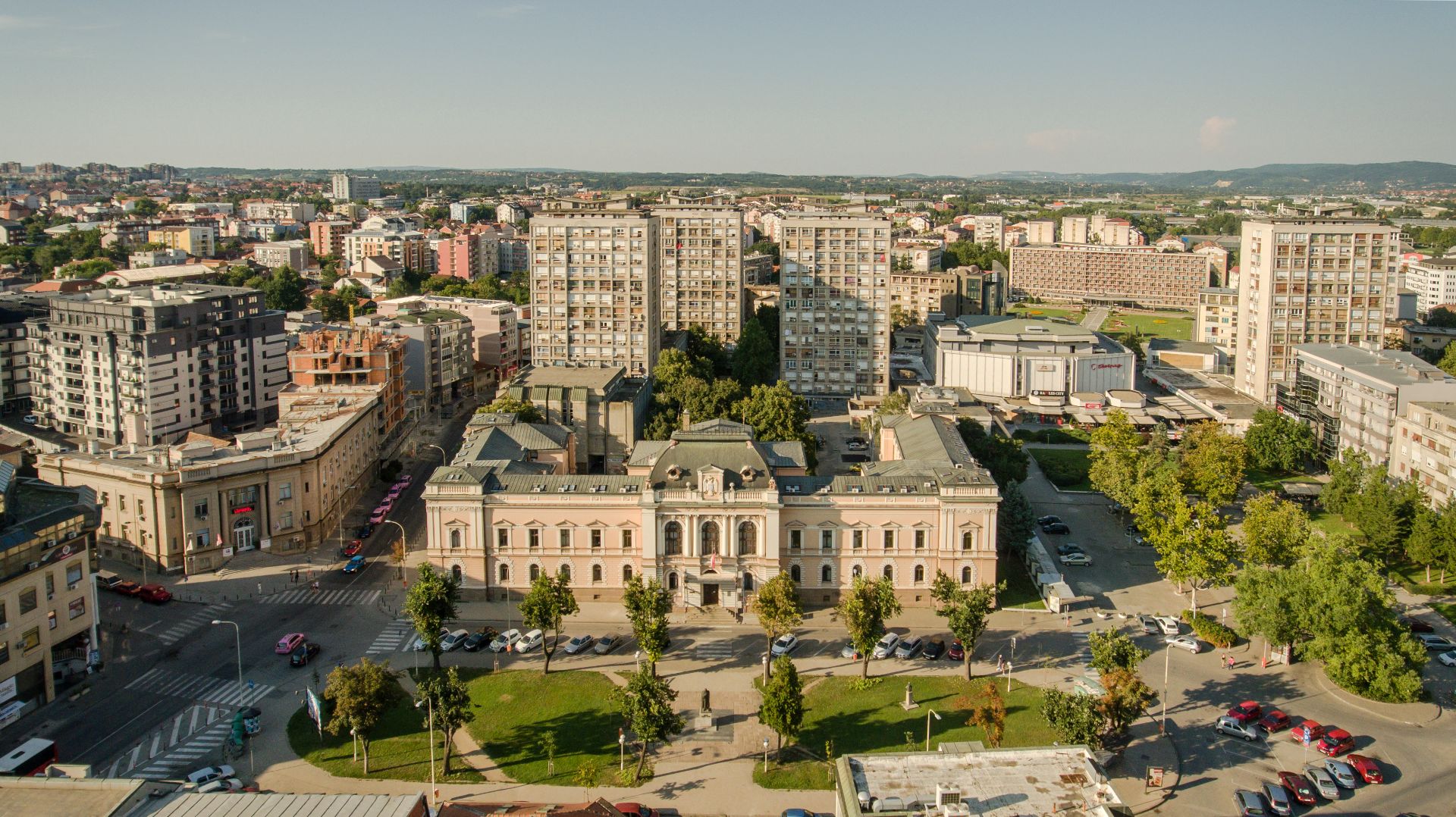 Welcome to Kragujevac!
Kragujevac is the center of the Šumadija district and it is located in the central part of Serbia. It is 140km away from Belgrad, with whom is connected by highway Belgrade - Niš. It is located on the slopes of Gledić Mountains, the mountains Rudnik and Crni Vrh, and the river Lepenica flows through the city.
Kragujevac is the first in most things in Serbia. A modern Serbian state is created right here and it was its first capital where the Sretenjski constitution was adopted. The first Serbian newspapers had also been printed here. In the central and the largest city of Šumadija were founded the first Serbian theater, court, foundry, grammar school and Lyceum, the forerunner of today's Belgrade university.
The rich history that adorns Kragujevac today can be seen in preserved buildings from the past century, in a small alley, well-known as Milošev venac. In this complex is the Palace of Prince Miloš, Amidžin Konak, Knjaževsko-Srpski Theater, First Grammar school, Old Church and Assembly where important decisions for the country were made. This city experienced its flourishing and development thanks to the wisdom of the former monarch Prince Miloš Obrenović who was crowned in Kragujevac.

Since the end of the XIX and the beginning of the 20th century, a new cluster emerges. Instead of ramshackle, ground-floor homes, new buildings were built in the city center, based on Vienna's and Pest's architecture.
Few cities in Serbia have such distinctive symbols as Kragujevac. It is known as a city of cars and armourers, and as one of the greatest sufferers in World War II. In the Memorial park "Šumarice " there is inevitable monument dedicated to the executed pupils and teachers of the First Grammar school, as the most stressful testimony of the tragedy that occurred on October 21st 1941, when German occupiers shot thousands of innocent people.
Nowadays Kragujevac is known as the city of greenery, with over 200 kilometers of trees. It is the only one in Serbia that has two lakes in the city center - Bubanj and Šumarice. On the banks of the Lepenica river, which separates the city into two parts, seven bridges were built. One of them, Kameni or - as we call it - the Old Bridge, was first built in Serbia. It is also the first in the country where the Public Swampwater Aquarium with more than five hundred species of underwater animal world, including those from the Amazon Basin.